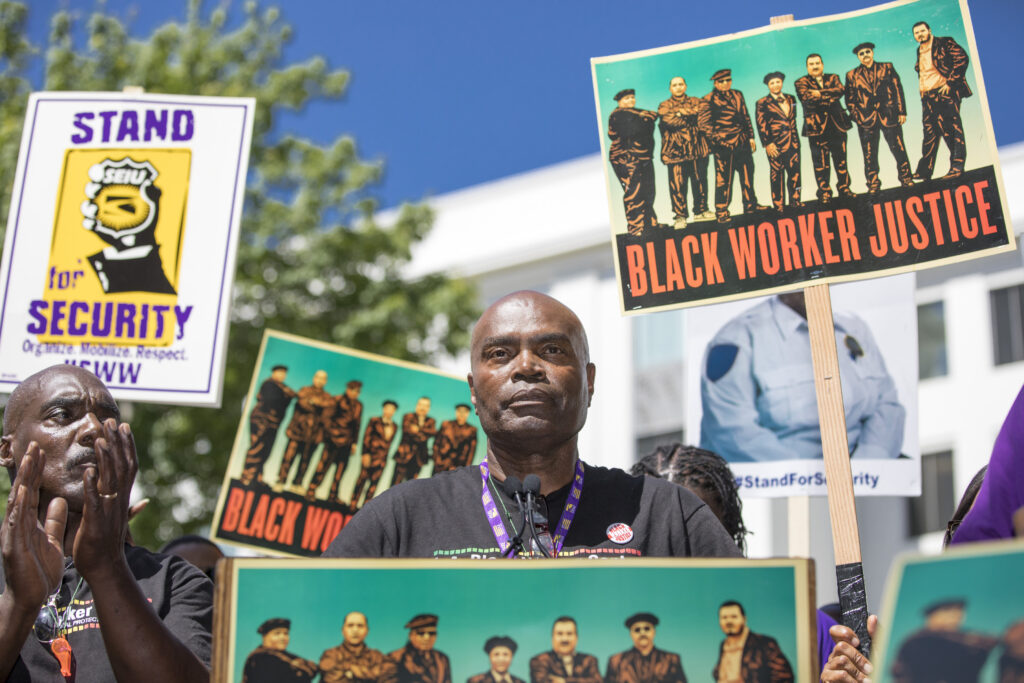 Black worker justice is here
At the LABWC, Black workers and allies are building a world where we thrive in an equitable economy that sustains and builds.
Black people are fighting for greater control of where we work
The Los Angeles Black Worker Center's (LABWC) mission is to increase access to quality jobs, reduce employment discrimination, and improve industries that employ Black workers through action and unionization. We are creating the stability and resources needed for our communities to prosper in the immediate term—and for generations to come.
People power this movement.
For Black workers to have equitable access to better wages and economic opportunities, we need everyone to get involved. Check out some of the many ways you can take action.
Our community is stronger together.
Whether it is to share resources or to advocate for stronger labor protections, we show up for each other.