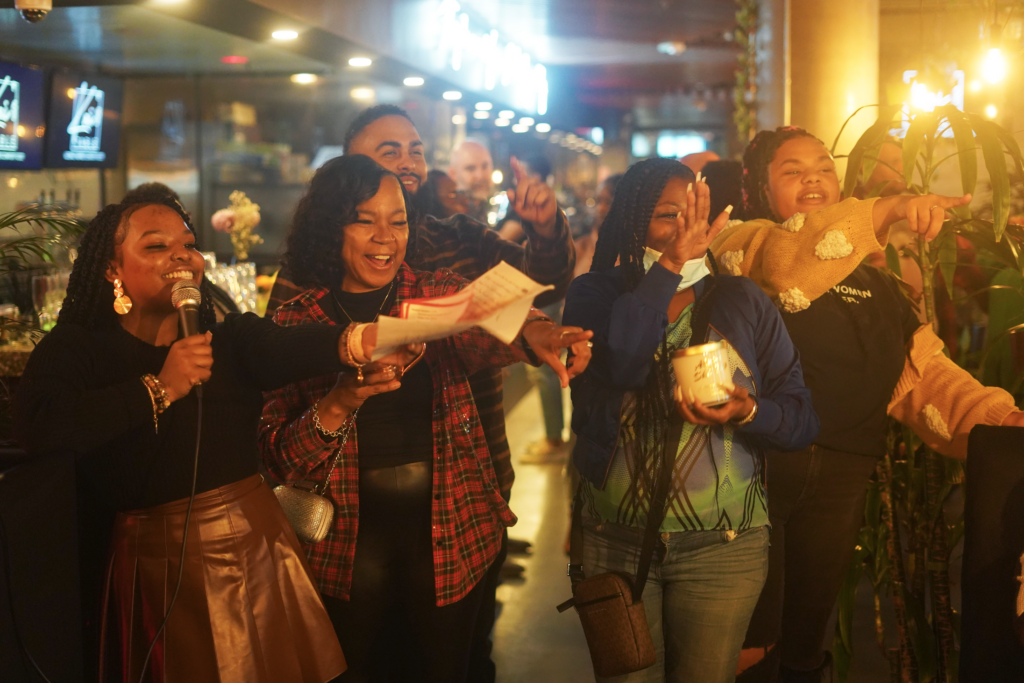 Building a world where Black workers thrive
We're here to end the Black jobs crisis through action and unionization.
At the start of the COVID-19 pandemic in March 2020, nearly 85% of Black workers in California filed for unemployment. Since then, 70% continue to be looking for jobs. Black people are disproportionately unemployed and underemployed—a chronic issue that is undermining the social fabric and financial stability of our community. To improve our living and working conditions, we need stronger worker protections, equitable investment in urban neighborhoods, and racial equity in labor.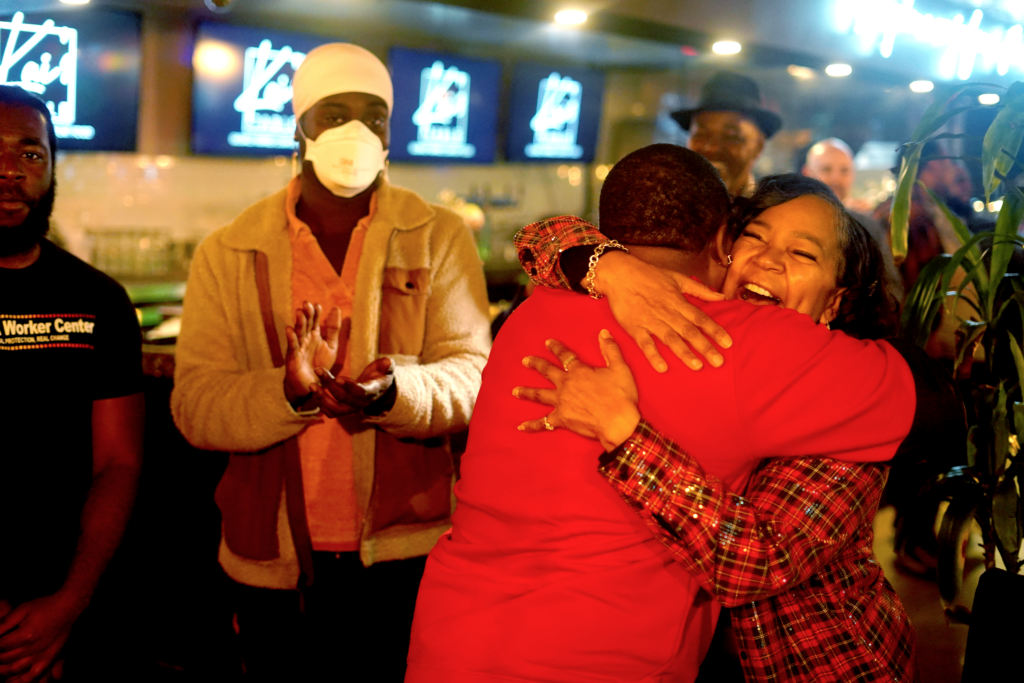 Vision
We envision a world where Black workers thrive. A world where workplaces are accountable to us and our rights. And we all have equitable access to meaningful, sustained, and quality employment.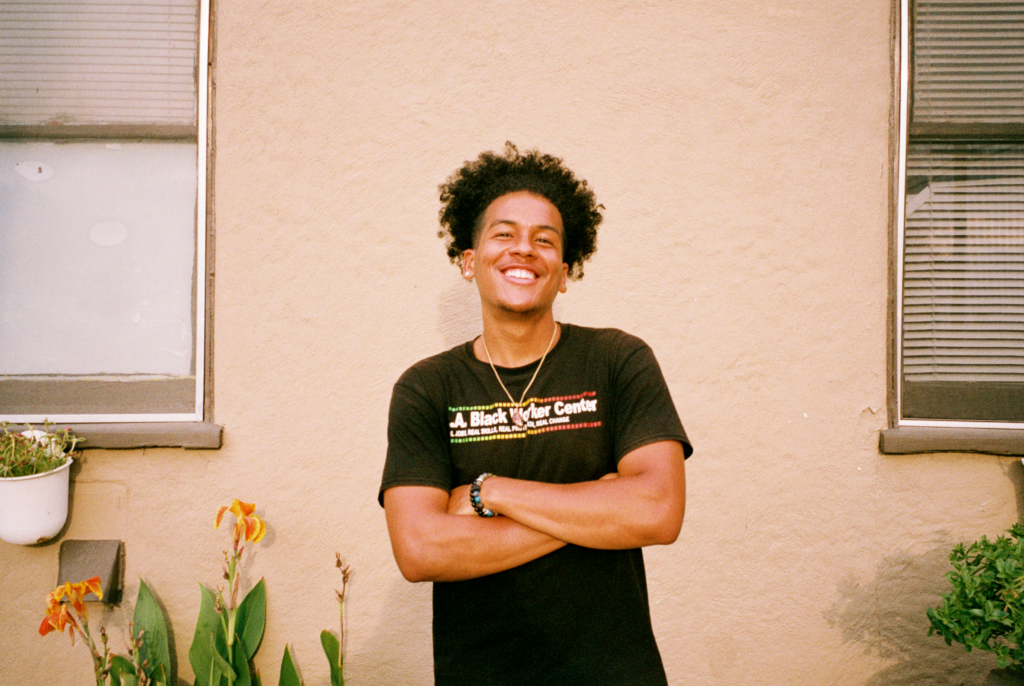 Mission
Our mission at the Los Angeles Black Worker Center (LABWC) is to increase access to quality jobs, reduce employment discrimination, and improve industries that employ Black workers through action and unionization.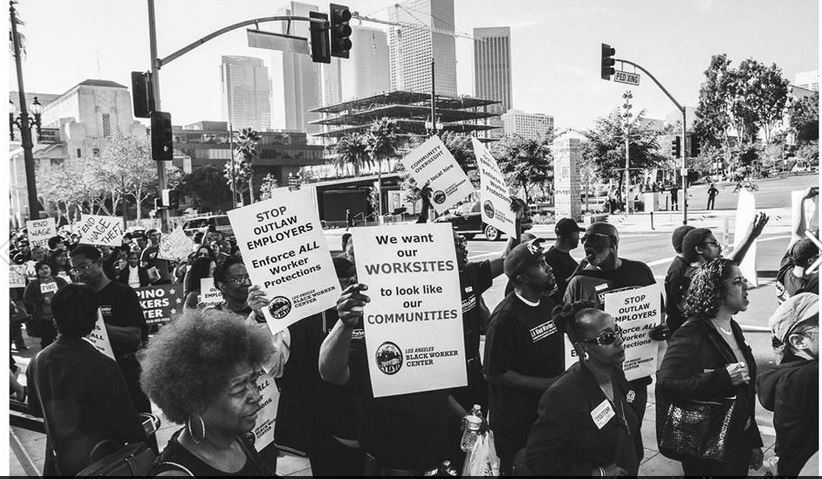 In 2009, the LABWC started as a project at the UCLA Labor Center. We recognized the growing need for robust and centralized spaces where Black workers could connect with each other, build leadership skills, and access resources that help us have greater control over our workplace. So in 2011, we opened our doors at the Paul Robeson Center in South Los Angeles.
Our motivation was spurred by sobering statistics coming from the 2008 labor market: nationally, Black workers had an unemployment rate of 8%—double that of white workers. In Los Angeles, Black unemployment was at 14%. And more than 34% of working-age adults were underemployed in low-wage jobs. 
According to a power analysis of Black labor in Los Angeles by the UCLA African-American Union Leadership School, institutionalized community support dedicated to defending and protecting the rights of Black workers was non-existent. Most Black economic development strategies focused solely on training that addressed individual worker deficit. But there was little focus dedicated on explicitly organizing Black workers to address root causes of our jobs crisis and systems change through leadership development, base-building, and advocacy.
Utilizing research, communication, and coalitional campaigns as core strategies, the newly formed LABWC Planning Committee comprised of a group of 12 workers, academics, UCLA African-American Union Leadership School alumni, veteran union leaders, civil rights group leaders, and community activists. We set out to identify obstacles that prevented Black workers from obtaining and maintaining quality jobs.
Within three years, the LABWC's efforts resulted in exponential growth ten times our original size. This included 3,000-plus supporters and over 600 individuals engaged annually with training, organizing, and advocacy efforts. In 2012, we used our power to organize better construction opportunities for Black workers. We played a leading role in the negotiations of an agreement with The Los Angeles Metropolitan Transportation Authority (Metro) to designate 40% of its construction work hours for the Crenshaw/LAX Light Rail Train, for under-utilized, skilled Black workers. And in 2016, we won the nation's largest minimum wage ordinance as a steering committee member of the Raise the Wage campaign.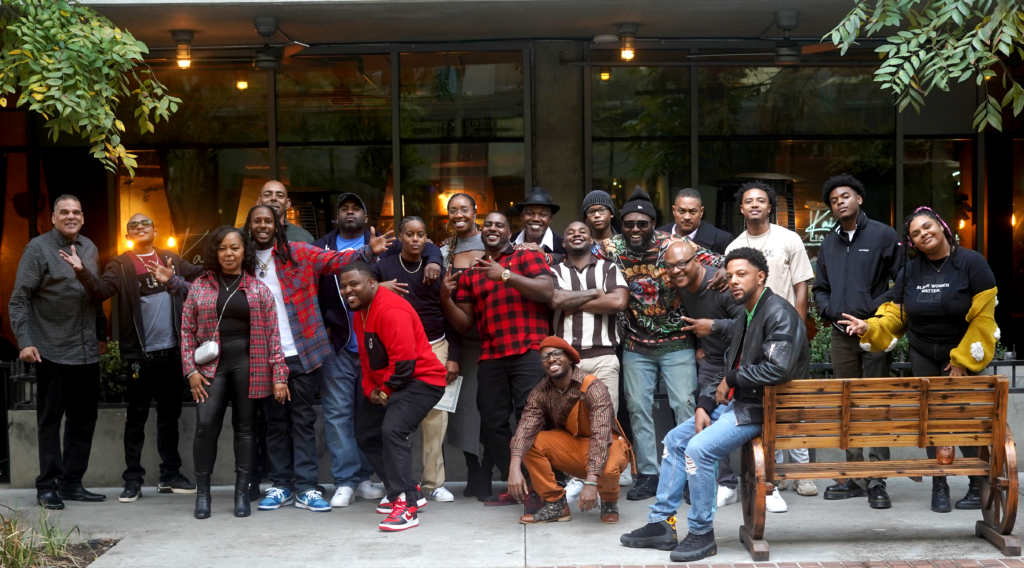 In this era of renewed optimism and activism—in the face of continued discrimination and exploitation of our labor—Black workers are calling on each other to organize. By developing policies and corporate practices that end inferior jobs in our community, we're working to bring equity to the labor market. Together, we have the collective power to demand the equity, transparency, and accountability we all have the right to.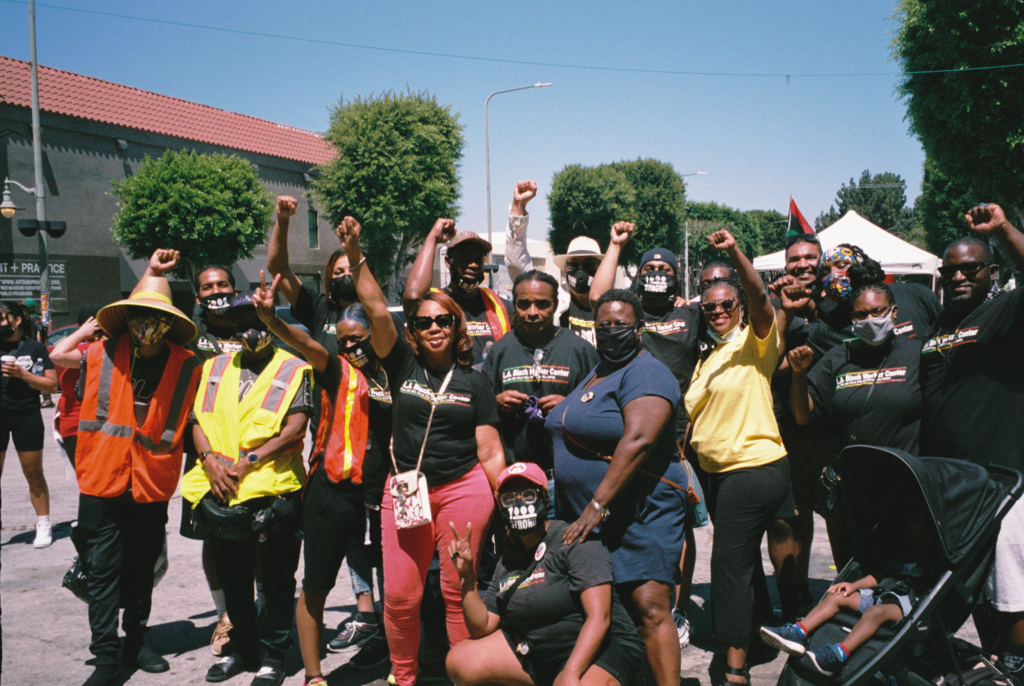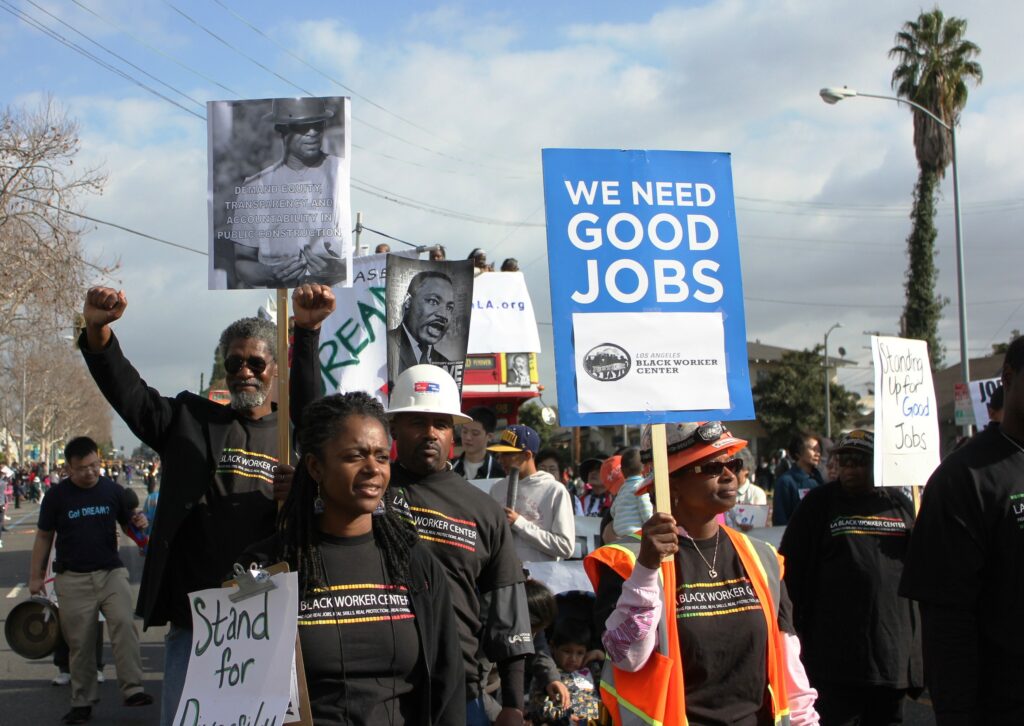 Get to know our movement
Explore our website to learn more about our community and the movement we're building.