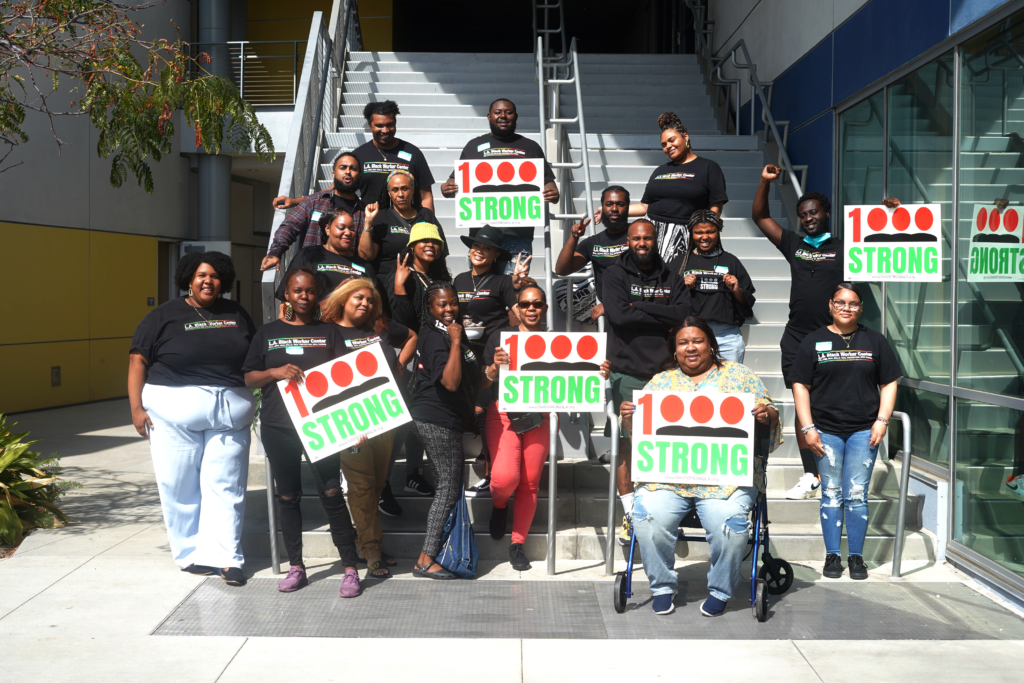 1000 Strong
No more business as usual—Black workers deserve better jobs.
The 1000 Strong campaign aims to secure 1000 quality jobs for Black Angelenos. We create direct pathways for Black Angelenos to access good-paying jobs that build a better and more prosperous economic future for our communities.
Historically, union jobs in the public sector have increased economic mobility for Black communities—providing higher wages, stronger protections, greater benefits, housing security, and job stability. While our focus remains on securing unionized public sector jobs, we welcome employers from all sectors to join us in creating quality jobs that end the Black jobs crisis in Los Angeles. Through robust funding, strategic planning, and community oversight, we can create equitable employment opportunities that truly value and support Black workers.
Fund our racial justice movement