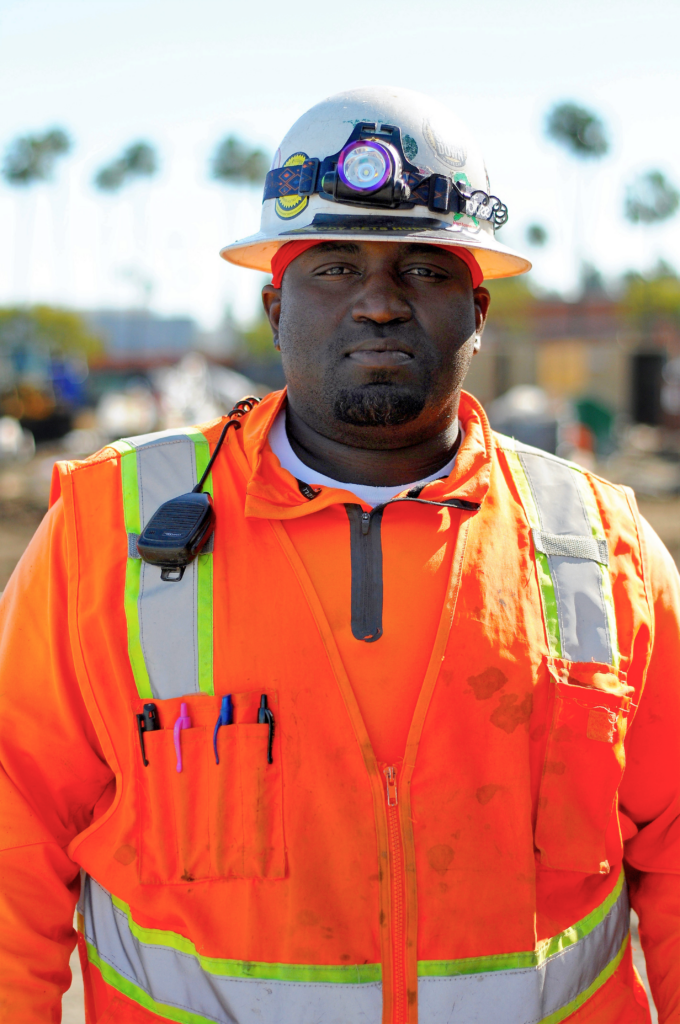 Los Angeles has a Black jobs crisis.
Black workers are fighting for solutions that bring accountability to our communities.
There is no separating the Black jobs crisis from the racism that is deeply embedded in our society, institutions, and lives. This is why Black workers come together at the Los Angeles Black Worker Center (LABWC) and engage in strategies that focus on transforming the systems that allow for the exploitation and discrimination of our communities. Black workers have the right to quality jobs, fair wages, and dignity and respect in the workplace. We need solutions that meet our immediate needs for safety and stability—while working towards our long-term vision of justice.
Building power
We build power within Black communities. Black workers come together to form a strong base of grassroots leadership and build broad coalitions and meaningful partnerships with other worker centers, legal advocates, unions, and enforcement agencies.
Narrative shifting
We shift narratives to center the voices and leadership of Black workers. We engage in strategic communications to uplift our community's positive impact in media, policy, and public sentiment.
Policy
We advocate for policies that bring about structural change. We organize campaigns to provide Black workers equitable access to fair employment, stronger labor protections, and greater control over working conditions.
Job training and placement
We advocate for racial equity in recruitment, hiring, and retention. We call on government and industries to create opportunities that directly place Black workers in high-wage career-track employment.
Black workers fighting for justice
We have the right to feel safe and supported in our jobs.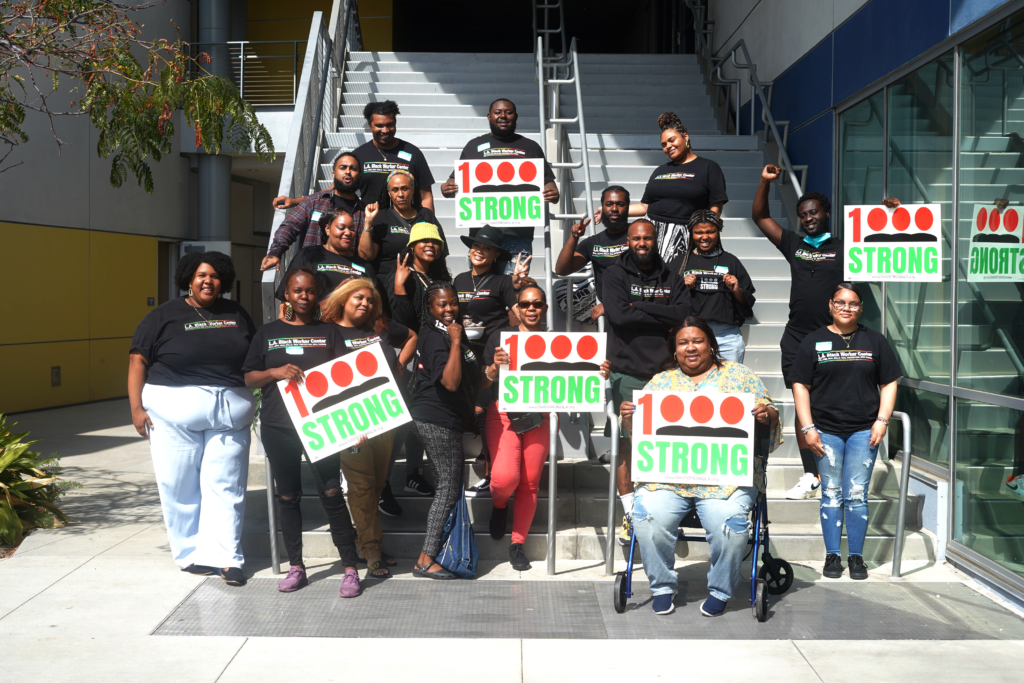 Since 2009, the LA Black Worker Center's programs and campaigns have brought better wages, greater job opportunities, and stronger labor protections to our community. We continue to pave the way locally for Black workers to have quality living and working conditions—and for workplaces to be accountable to low-wage workers everywhere. With the support of our donors, we're creating the world we want to live in. And that's one where Black workers thrive.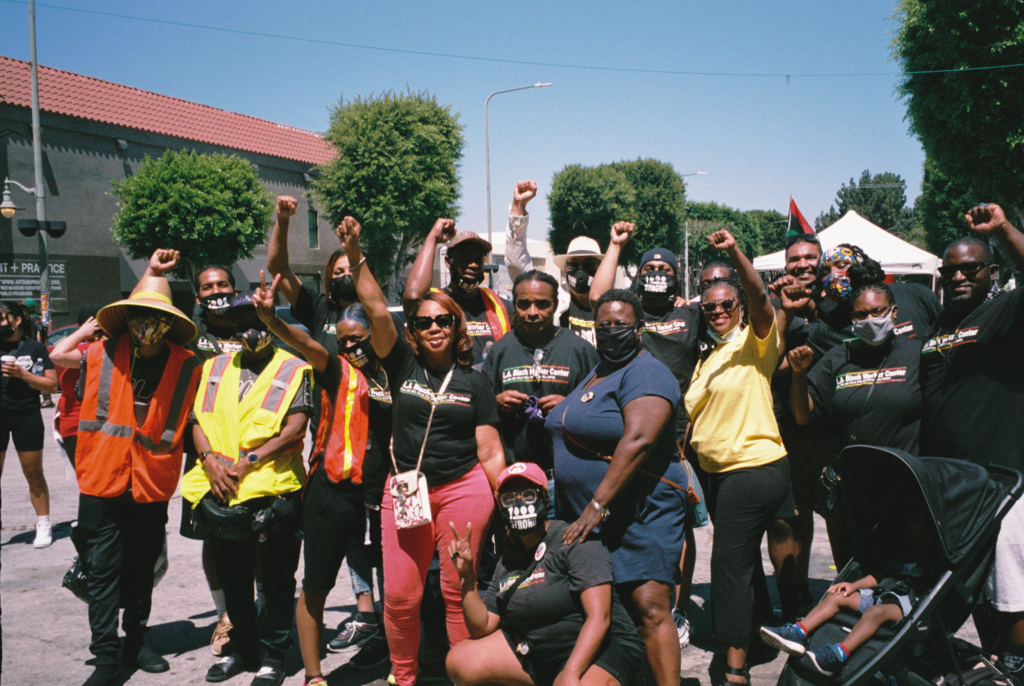 Power in numbers
The LABWC is where Black workers come together to support each other.
The LABWC is a member-led organization focused on improving the living and working conditions of Black workers across Los Angeles. Our membership is made up of Black workers and community members, particularly low-wage workers from construction, healthcare, public sector, security, and service industries. Leading campaigns that bring justice to the workplace, worker members are at the forefront of the American labor movement.
Become a member
Become a member
Become a member
Become a member
Become a member
Become a member
Become a member
Become a member